Website Creation & Web Hosting
In today's modern world of computers, your business has got to have a website to be competitive.  But, the prospect of getting a website is expensive and and can be quite daunting.  You have to: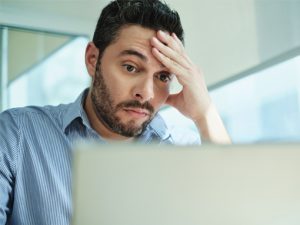 register a domain
decide on a a platform
choose a hosting package
choose and install a theme
decide what plugins you need and want
install & maintain them on the site
build the site
find copyright free graphics to utilize
create your content
maintain the site
keep up with the sites security
and much, much more.
That's a lot to have to do when you're just starting out.  So, let Austin County Media assist you.  We specialize in helping people who are new to bringing their business online. 
…But, They Don't Have To Be.  We Offer Turn-Key Solutions
If you're in business for yourself, you're probably short on time and rather than having to figure out all of the above to reach the final goal of your own website, we do it all for you with flat fee pricing.  We secure your domain, set your business email up, reserve your web-space, build your website, utilize copyright free graphics from our database and maintain the entire website and its security.  All at a competitive prices!  So, what do we do that's different?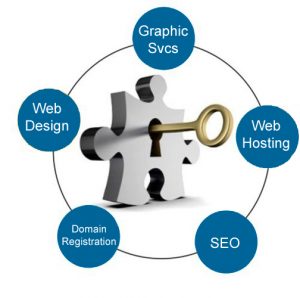 The Consultation & Planning
We start by having a meeting or series of low-key, casual meetings with you.  Some people know exactly what they want and only require a single meeting.  Others, have no idea and need time to process all the information we give concerning their website and what is involved.  We have a saying here, "People can't tell you what they want…but, they can definitely tell you what they DON'T want."  And, that's what our planning meetings are with you.  We go over many of the details that would take you precious time and money to learn on your own and run them by you, helping you every step of the way as the vision of your future site becomes clearer and clearer with each meeting.
Once we have a solid idea of what you want and your domain is secured, we begin building your website.  We utilize the WordPress Platform.  WordPress has become one of the more popular platforms to build websites with excellent flexibility and good web support.  While we build, we keep in contact with you to make sure that the site is progressing according to your wishes.  As we meet with you, we continue to make changes and refine your website until it's exactly what you want. A general website takes about 24 work hours to complete and can progress at whatever speed and pace you'd like depending on the level of involvement you'd like to have with it.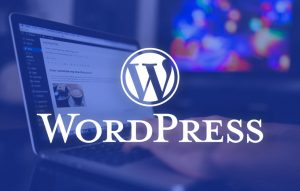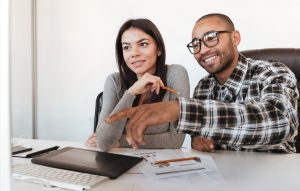 Finally, when we've finished your website, we go over it with you to make sure it's exactly what you want before it goes live to the public.
Security updates as well as routine updates are a regular part of all websites.   If you're not comfortable keeping up with your website, we'll be more than glad to do that for you for a monthly fee. We'll make sure that all of your updates happen smoothly as well as make any changes to your website that you'd like.  Our monthly fee has 2 hours of labor built into it so, if you need a graphic created or want a new page or product added, just let us know.  The monthly fee system is also ideal because if you don't have regular small changes done we carry over your labor to use on BIG changes that you may want to happen on your website.  In this way, you can have major changes made to your website for the same monthly fee.
Our website build fee starts at $500 for an average size website, depending on number of pages and complexity.  We require half up-front before we begin the build and the other half upon completion.  After your website is built, we charge $75 a month which includes your monthly hosting fee and two hours of labor for any changes you'll need done.  If you have any questions, please don't hesitate to contact us.
Below are some of our client's websites that we built and currently manage: