Green Screen Studio Rental
Austin County Media has a Green Screen Studio available for rent.  With Green Screen, the possibilities are endless!
Rent Our 12 X 20 Green Screen Studio, Cameras, Audio, Lighting, TelePrompter and technician to operate equipment
$75/hour
Call (979) 253-1785 To Book The Studio.
Many people think of the weatherman when they think of a Green Screen.  How his image is projected over the Doppler Radar image.  But, green screen can do so much more.  Green Screen Studios allow you to "be" anywhere you want.  You can advertise a certain location, a particular product, set a particular mood, almost anything you can conceive visually  can be done with a green screen. 
(Click Image For Larger View)
Teleprompter's are indispensable for those shooting commercials or for those who have to read long scripts.  It's virtually impossiblefor someone to memorize an entire script.  That's why Austin County Media has a teleprompter right there for you to utilize.  When using the teleprompter, you know that what you say will be the same every time.  All you'll have to worry about is how you say it.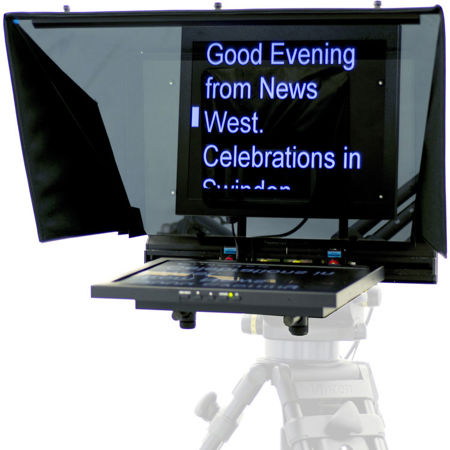 Here are a few instances of our green screen studio at work.