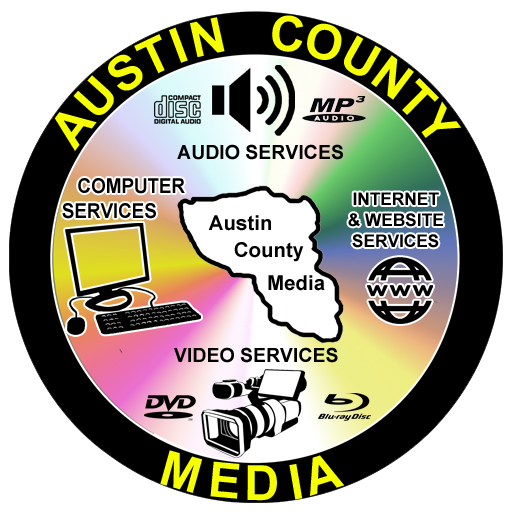 Austin County Media strives to provide quality digital services to the Austin County, TX area.   From websites to commercials, DVD's to audio files, Austin County Media will help bring to life whatever you can imagine.
We began our presence in the Austin County Texas area with our first website Austin County Buy And Sell.  We then branched out and created our news website for the area, Austin County News Online.  We branched out even further with our latest website Shop Austin County.  But, it took till now for us to begin offering our other services to the Austin County Area.
Our services stem from our on the job knowledge of technology.  Watch our video for a better idea of all that we have to offer.